for stock units a good investment is a hdmi audio output box. for modded units an otg adapter and a usb soundcard would be a good option. best place i find for these is infront of the computer with an hdmi splitter.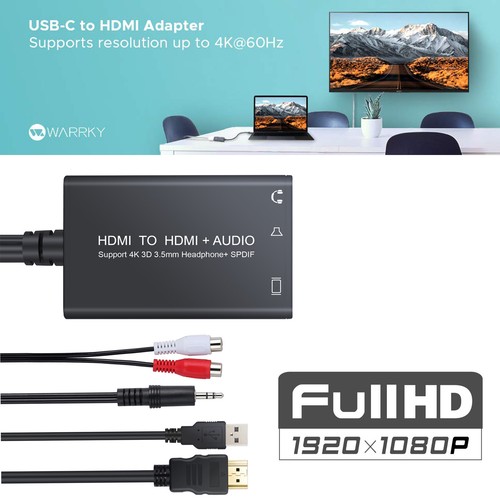 "Allwinner R16 (4x Cortex A7, Mali400MP2 GPU) system on a chip, SKHynix (256MB DDR3) RAM and Spansion 512MB SLC NAND TSOP48 flash storage. "
https://arstechnica.com/gaming/2017/01/hackers-unlock-nes-classic-upload-new-games-via-usb-cable/
https://linux-sunxi.org/FEL/USBBoot
http://cc65.org/ compiler for nes
Has anyone successfully built a kernel module for S/NES mini and loaded it successfully? from miniSNESmods
https://translate.google.com/translate?sl=auto&tl=en&js=y&prev=_t&hl=en&ie=UTF-8&u=https%3A%2F%2Furandom-ctf.github.io%2Fpost%2Fmy-linux-kernel-on-nesclassic%2F&edit-text=&act=url
someone managed to get ubuntu running on snes classic
playstation classic might have better hardware for running linux because of powervr might be more opensource than mali currently (still need to look into it)
https://github.com/ClusterM/hakchi2/wiki

would be neat to have a flashable linux image to get tinycorelinux running on the nintendo hardware.

https://arstechnica.com/gaming/2017/10/super-nes-classic-hacks-are-now-oh-so-easy-to-pull-off-you-can-even-add-features/

there were 20 million SNES classic's sold and 2.3-3 million NES classic roughly according to the web.
Good idea to buy both and then load them up with eachothers roms. if you have more people in a household that enjoy that kinda thing or dump the games for use on your pc. there is also reset button mods and software to dump these.
I hear that these have been discontinued for unknown reasons so it maybe a good time to get SNES from bedbathandbeyond or an nes from ebay or wallmart if they still have them.
A good idea is to get a SNES classic just to be able to dump them for use on a computer so you can have games with you at all times and not need the hardware. the 6502 chip was used on other systems such as Atari and NES and is opensource but the SNES has its own required firmware for the time being to run the roms.
might cover wiimotes here later. they have alot of purposes from drawing, fire detectors, flight navigation to name a few and motion capture applications